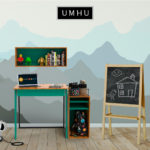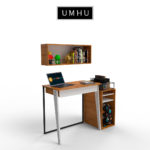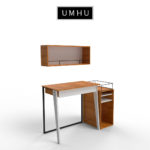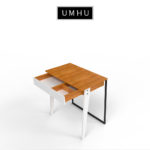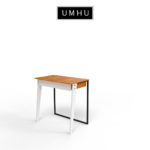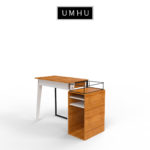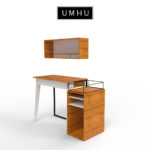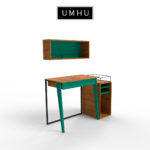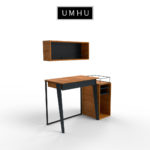 Desk specially designed to provide your children with a suitable space for the Home School so they can take their distance classes and homework in a suitable space, facilitating their concentration and learning in an orderly and fun way.
Made in oak finish, lacquer finish with color to choose, rear structure and metal supports,
You can buy just the desk or complete the set by adding the chest of drawers and the shelf.
Desk:
Front: 80 cm
Deep: 40 cm
Height: 75 cm
Chest of drawers:
Front: 30 cm
Deep: 45 cm
Desk height: 73 cm
Shelf:
Front: 80 cm
Deep: 25 cm
Height: 34 cm
Free delivery in the CDMX and Metropolitan area.
* Accessories and other furniture not included.
* Does not include installation, this is priced separately.
* Does not include furniture flown, deliveries in buildings without freight elevator from the 2nd floor, it will be quoted separately.
* Shipments outside the mentioned area are quoted separately.